Upcoming Courses
Begin 2022 with an eight-week therapeutic yoga journey where we cultivate qualities that awaken our vitality and engagement with life.
Each Sunday morning class in this eight-week series will explore a different quality of aliveness that awakens our vital connection with ourselves and with others. We will practice asana (movement and shapes), pranayama (breathing practices), along with any combination of mindfulness meditation, mudra (hand positions), manta (repeating word/phrase), and chanting as a way to weave and anchor qualities that we already possess more deeply into our body, heart, mind, and soul.
Sunday 9:15-10:30AM, Jan.2 – Feb.20, 2022
Week One- Beginner's Mind: Suspending Judgement
Week Two- Kindness & Friendliness: Becoming Our Own Ally
Week Three- Experiencer & Witness: Discernment
Week Four- Effort and Surrender: Finding Balance
Week Five- Forgiveness: Opening Our Heart & Letting Go
Week Six- Discipline: Holding Our Feet to the Fire of Truth
Week Seven- Playfulness: Love, Laughter, and Joy
Week Eight- Dedication & Devotion: Walking the Yogi Path
All are welcome! Whether you have been attending this Sunday morning Therapeutic Yoga class for over a decade or you are joining for the first time, we form a virtual community of humans growing together.
What if you miss a class or more? No problem! A recording of each class will be sent out weekly for you to enjoy at another time. Recordings will be available for the duration of the series.
Therapeutic Yoga aspires to enhance healing the heart, relieving stress in the body (tension, injury, surgery, or arthritis) and mind (depression, anxiety, and the stress of daily living), and liberating the soul for both those new to yoga and those wanting a slower gentler yoga practice.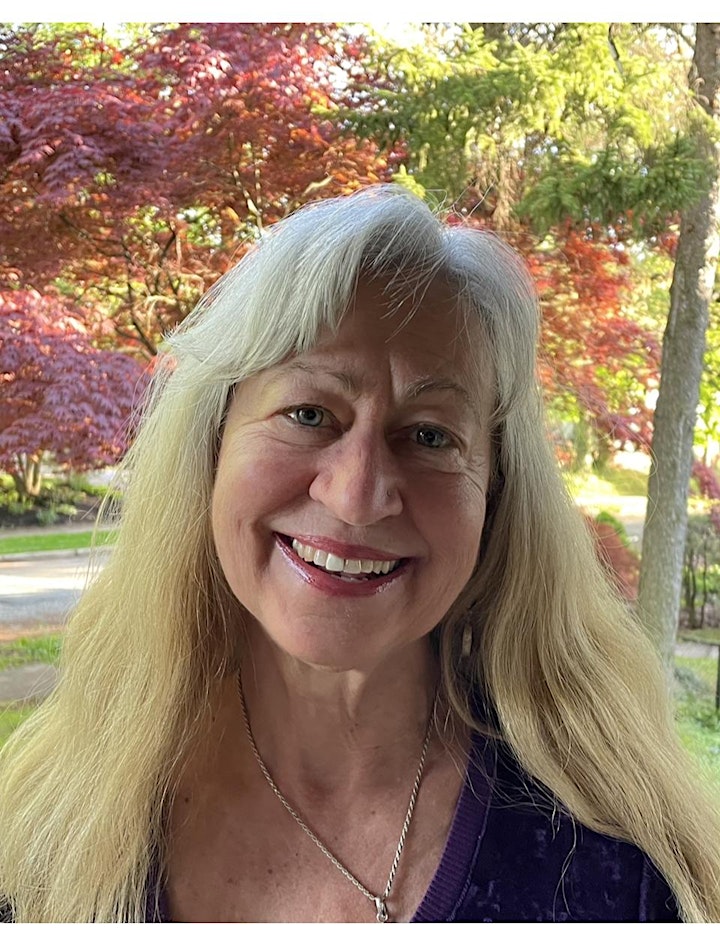 About me
Professionally:
The Healing Arts are my passion! Yoga Therapeutics, Mindfulness Meditation, and Mindfulness-Based/Trauma-Informed Psychotherapy
We all want to grow and heal, regain our center when we fall off balance, recalibrate when we veer off course, and remember our True Nature when we're lost in self-doubt, depression, and anxiety, and lose touch with our sense of purpose and meaning. The healing arts offer us maintenance and support for daily living. Hatha Yoga helps us to relax our bodies, open our hearts, and clear our minds.
I have been practicing yoga off and on since my college days and teaching yoga since 2009 when my daughter left for college.
I've been practicing meditation since the '90s and teaching mindfulness meditation since 2011.
I am a clinical psychotherapist and have been in private practice since 1997 and specialize in mindfulness-based and trauma-informed clinical psychotherapy.
Personally:
Mother Nature is my Therapist! I love experiencing the changing seasons and the adventures that each one brings. While yoga and meditation help me stay sane, dancing, biking, kayaking, hiking, and canoeing help my body stay lubricated while enjoying the gifts of Mother Nature. I love traveling and experiencing different cultures, especially Bali and Australia!
Recently, I became a grandmother twice this year! I'm looking forward to cultivating a relationship with both of my grandchildren, despite the miles and oceans that separate us.
I look forward to meeting and learning more about you!!!
For more information visit:
"This is my favorite yoga studio. From the moment you step inside, whether it is the Mount Washington or Hampden location, you feel a sense of calm and peace".
Dara W.
"Dear Anjali I have taught workshops in many places but there was a wondrous atmosphere that permeated the walls of your studio, and I can honestly say that your students were amongst the best, but even more than that – you transferred a special energy that penetrated everyone in the room".
Tao Porchon-Lynch, world's eldest living yoga master
Hi, I'm (Teacher's name)
I'm the founder of Village Life Wellness . I create environments for individual and community health, peace, and wholeness. Through the ancient systems of yoga and Ayurveda, I work with humans who want to engage with the natural world as a means to improving quality of life.
I want to empower you to express yourself without shame or apology—in the body you have today. No cookie cutter diets and fads, we uncover the natural wisdom of your body, mind, and heart.
'Live your best life: I was broken & now it is my time to teach'
My Story
For me, yoga and ayurveda have been an integrated healing journey which not only rid me of chronic eczema and anxiety, but taught me to love the process of nourishing myself and to root out deeper seated toxic emotional stories, thereby improving relationships with myself and others. I always say ayurveda is the greatest anti-depressant!
Ayurveda is true mindfulness in practice; it teaches us to engage all of our senses in each moment! I have learned how to find healing with every day substances in the kitchen, bathroom, and garden — and I want to teach you to do the same.
I know what it's like to struggle with low self-esteem, embarrassed of chronic illness, and with traumatic memory; and I also know what it is like to open like a fresh flower thriving in the perfect degree of sunlight.
I want to do my level best to listen, educate, and give you the best quality service and de-mystify the secrets of this ancient healing science, such that you feel deeply grounded on this earth and in your body. ​
Need Credentials?
Anjali Sunita is the Founder and Director of Baltimore Yoga Village, a community wellness center which offers space to life changing and affirming programs and Village Life Wellness, her private Ayurvedic practice.
She has been trained through the Sivananda Ashrams in India and Canada, anusara yoga immersion, acroyoga international, in prenatal and children's yoga classes, as well as North Indian classical singing.​In Ayurveda, she studied at the Ayurvedic Institute under Dr. Vasant Lad in New Mexico and Pune, as well as with Charak Ayurveda in Jaipur, India.
She has integrated knowledge from her beloved teachers and shares it with a great love for making the teachings accessible, easily understood, and applicable to each person she encounters. She offers training for yoga teachers throughout the world through her signature program, the Jivan Yoga Teacher Training.