Upcoming Courses
Our living body is an intelligent system whose whole is greater than the sum of its parts, a system moving in perfect harmony and balance.
In Somatic-Informed Yoga, we listen to the messages our body communicates to our mind as impulses, sensations, or instincts. Our body's natural intelligence may ask us to lean in deeper or back away from the direction our mind wants to go. In this process, we cultivate a more respectful and trusting relationship between mind & body and deepen connection with our spirit.
In this Eight-Week series we will explore and increase our appreciation for our whole body and its many parts. Each class will focus mindfully on a specific group of muscles , bones, and joints to increase range of motion and flexibility, build bone density and muscle strength, release accumulated tension and constriction, and improve balance. We will also draw upon an array of yogic practices including gentle, yin, somatics, kriya, restorative, pranayam, yoga nidra, and meditation.
Great series for beginners, those recovering from injury or surgery, and all who seek ways to relieve symptoms of depression & anxiety, body tension, and the stress of daily living.
Eight Sundays, 9:15-10:30AM, Feb.28 – April 25, 21 ***(NO CLASS 4/11/2021)
Week 1: Feet & Ankles
Week 2: Legs & Knees
Week 3: Hips & Pelvis
Week 4: Core Stability
Week 5: Spine: Neck to Tailbone
Week 6: Shoulders & Arms
Week 7: Wrists & Hands
Week 8: The Whole Body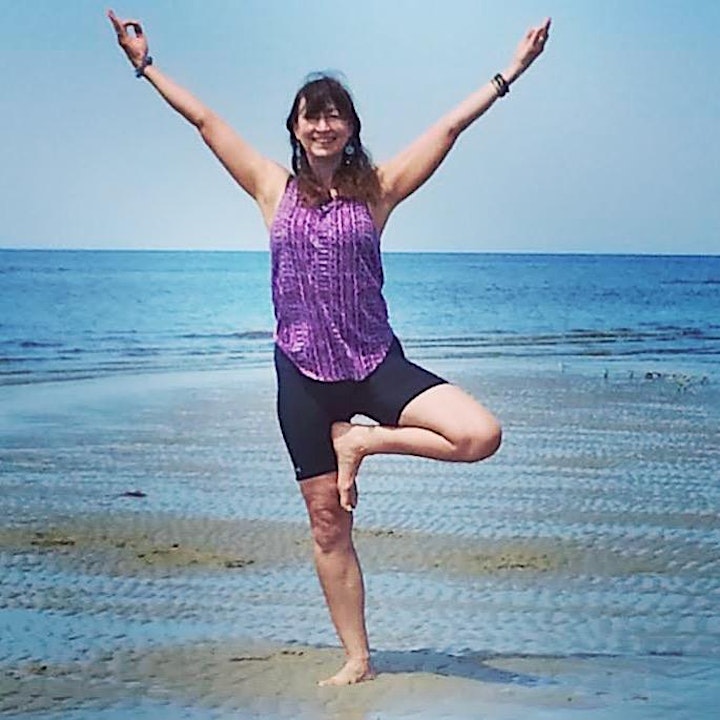 Therapeutic Yoga is a great class for beginners, students recovering from injuries, illness, stress, and for those wanting a more peaceful practice. Therapeutic Yoga incorporates slower paced movement flows with breath awareness, gentle strength-building, joint lubrication, increasing range of motion, alignment cues that encourage a safe practice, and balancing of the nervous system for a calmer mind-state. Each class draws from a palette of yogic healing arts including gentle, yin, somatics, kriya, restorative, pranayam, yoga nidra, and meditation.
Sunday 9:15-10:30AM, Feb.28 – April 25, 2021 (NO CLASS 4/11/2021)
Each class will be recorded on Zoom. If you are unable to attend a class, you may request the Zoom recording which will be available for two weeks, from the date of the original recording.
"This is my favorite yoga studio. From the moment you step inside, whether it is the Mount Washington or Hampden location, you feel a sense of calm and peace".
Dara W.
"Dear Anjali I have taught workshops in many places but there was a wondrous atmosphere that permeated the walls of your studio, and I can honestly say that your students were amongst the best, but even more than that – you transferred a special energy that penetrated everyone in the room".
Tao Porchon-Lynch, world's eldest living yoga master
Hi, I'm (Teacher's name)
I'm the founder of Village Life Wellness . I create environments for individual and community health, peace, and wholeness. Through the ancient systems of yoga and Ayurveda, I work with humans who want to engage with the natural world as a means to improving quality of life.
I want to empower you to express yourself without shame or apology—in the body you have today. No cookie cutter diets and fads, we uncover the natural wisdom of your body, mind, and heart.
'Live your best life: I was broken & now it is my time to teach'
My Story
For me, yoga and ayurveda have been an integrated healing journey which not only rid me of chronic eczema and anxiety, but taught me to love the process of nourishing myself and to root out deeper seated toxic emotional stories, thereby improving relationships with myself and others. I always say ayurveda is the greatest anti-depressant!
Ayurveda is true mindfulness in practice; it teaches us to engage all of our senses in each moment! I have learned how to find healing with every day substances in the kitchen, bathroom, and garden — and I want to teach you to do the same.
I know what it's like to struggle with low self-esteem, embarrassed of chronic illness, and with traumatic memory; and I also know what it is like to open like a fresh flower thriving in the perfect degree of sunlight.
I want to do my level best to listen, educate, and give you the best quality service and de-mystify the secrets of this ancient healing science, such that you feel deeply grounded on this earth and in your body. ​
Need Credentials?
Anjali Sunita is the Founder and Director of Baltimore Yoga Village, a community wellness center which offers space to life changing and affirming programs and Village Life Wellness, her private Ayurvedic practice.
She has been trained through the Sivananda Ashrams in India and Canada, anusara yoga immersion, acroyoga international, in prenatal and children's yoga classes, as well as North Indian classical singing.​In Ayurveda, she studied at the Ayurvedic Institute under Dr. Vasant Lad in New Mexico and Pune, as well as with Charak Ayurveda in Jaipur, India.
She has integrated knowledge from her beloved teachers and shares it with a great love for making the teachings accessible, easily understood, and applicable to each person she encounters. She offers training for yoga teachers throughout the world through her signature program, the Jivan Yoga Teacher Training.