Upcoming Courses
Letting go of burdens that weigh us down and gathering resources to nurture and nourish will prepare us for the coming starkness of winter.
Therapeutic Sunday Yoga: Heart-Centered & Alignment-Based
"Falling Summer & Autumn Slow Flow"
13-Week Series
September 10 – December 10, 2023 (*no class October 15)
Sundays, 9:15-10:30AM
Everything in Life and the Universe is energy in motion and is in the process of continual growth, surrender, and transformation. Continuously changing seasons illustrate this clearly: explosive growth in spring, lush and juicy summer, surrender of autumn, and the stillness of winter. Each season has its unique joys and challenges, just as we do, and our yoga practice gives us a platform to explore, discover, and evolve as a part of nature.
"I do not want to get to the end of my life and find that I just lived the length of it. I want to have lived the width of it as well.

" – Diane Ackerman
During this 13-week Therapeutic Yoga series, our yoga practice of moving shapes (asana), breath awareness (pranayama), and quieting the mind (centering meditation), will prepare us to gather resources and abundance from the harvest and gentle warmth of late-summer as nourishment, practice surrender and letting go into the unknown mysteries of life, and sustain us through diminishing light towards winter's darkness.
All are welcome! Therapeutic Yoga is for both those new to yoga and those wanting a slower paced mindful practice. Whether you have been attending Sunday morning Therapeutic Yoga class for a decade or you are joining for the first time, we form a virtual community of beings growing and changing together.
Therapeutic Yoga is a great class for beginners, students recovering from injuries, illness, stress, and for those wanting a more peaceful practice. Therapeutic Yoga incorporates slower paced movement flows with breath awareness, gentle strength-building, joint lubrication, increasing range of motion, alignment cues that encourage a safe practice, and balancing of the nervous system for a calmer mind-state. Each class draws from a palette of yogic healing arts including gentle, yin, somatics, kriya, restorative, pranayam, yoga nidra, and meditation.
"The body is a portal into deep, soulful healing." Deborah Cohan, MD
What if you miss a class or can't attend any? No problem! A recording of each class will be sent out weekly for you to enjoy at another time. Recordings will be available until the end of the year for your convenience.
Therapeutic Yoga: "Falling Summer & Autumn Slow Flow " aspires to enhance and deepen:
healing the heart of emotions with compassion, connection, and love
stress-relief in the body from accumulated tension or inflammation due to injury, trauma, arthritis
calming and clarity of the mind from negative beliefs, excessive judging, an overactive inner critic, depression, anxiety, and stresses of daily living
liberation of our authenticity and true nature
This 13-Week Sunday Series, 9:15-10:30 AM, Sept. 10 – Dec. 10, 2023, (*no class Oct. 15 ) may be informed by some or all of these topics:
Seasonal Intention
Gathering and Abundance
Grounding Strength & Stability
Flowing Waters of Creativity & Emotions
Fires of Perception & Confidence
Compassion, Forgiveness, Love, Loss
Surrender and Letting Go
Communication & Expression
Gratitude
Intuition & Imagination
Connection & Unity
Bringing Light into Darkness
If you register after the series begins, you will receive the class recordings that you miss.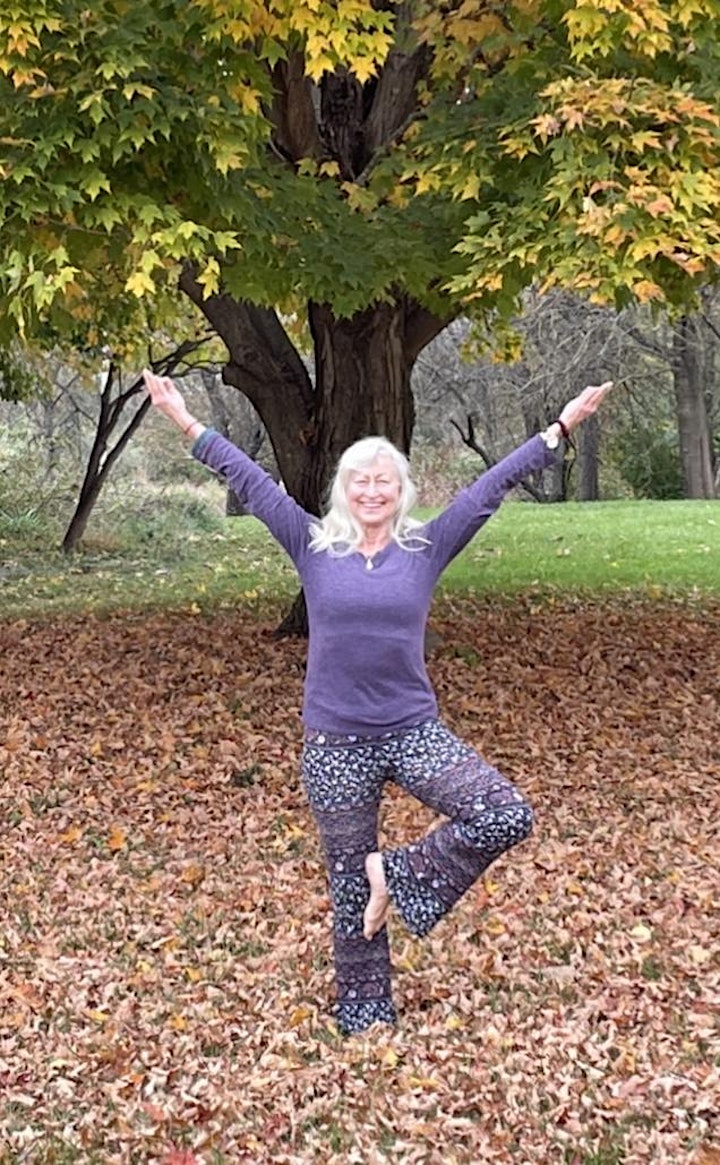 About me
Professionally:
The Healing Arts are my passion!
Yoga Therapeutics, Mindfulness Meditation, and Mindfulness-Based/Trauma-Informed Psychotherapy
We all want to grow and heal, regain our center when we fall off balance, recalibrate when we veer off course, and remember our True Nature when we're lost in self-doubt, depression, and anxiety, and lose touch with our sense of purpose and meaning. The healing arts offer us maintenance and support for daily living. Hatha Yoga helps us to relax our bodies, open our hearts, and clear our minds.
I have been practicing yoga off and on since my college days and teaching yoga since 2009 when my daughter left for college. Hearts Journey
I've been practicing meditation since the '90s and teaching mindfulness meditation since 2011. Insight Meditation Community of Washington
I am a clinical psychotherapist and have been in private practice since 1997 and specialize in mindfulness-based and trauma-informed clinical psychotherapy. Wellspring Healing Arts
Personally:
Mother Nature is my Therapist! I love experiencing the changing seasons and the adventures that each one brings. While yoga and meditation help me stay sane, dancing, biking, kayaking, hiking, and canoeing help my body stay lubricated while enjoying the gifts of Mother Nature. I love traveling and experiencing different cultures! Bali, Australia, Greek islands Ikaria & Crete, Costa Rica, and Thailand are some of my favorite places.
I became a grandmother twice in 2021! I look forward to cultivating a relationship with both of my grandchildren, despite the miles and oceans that separate us.
I look forward to meeting and learning more about you!!! I welcome your questions. Email me at mira@wellspringhealingarts.org
For more information visit: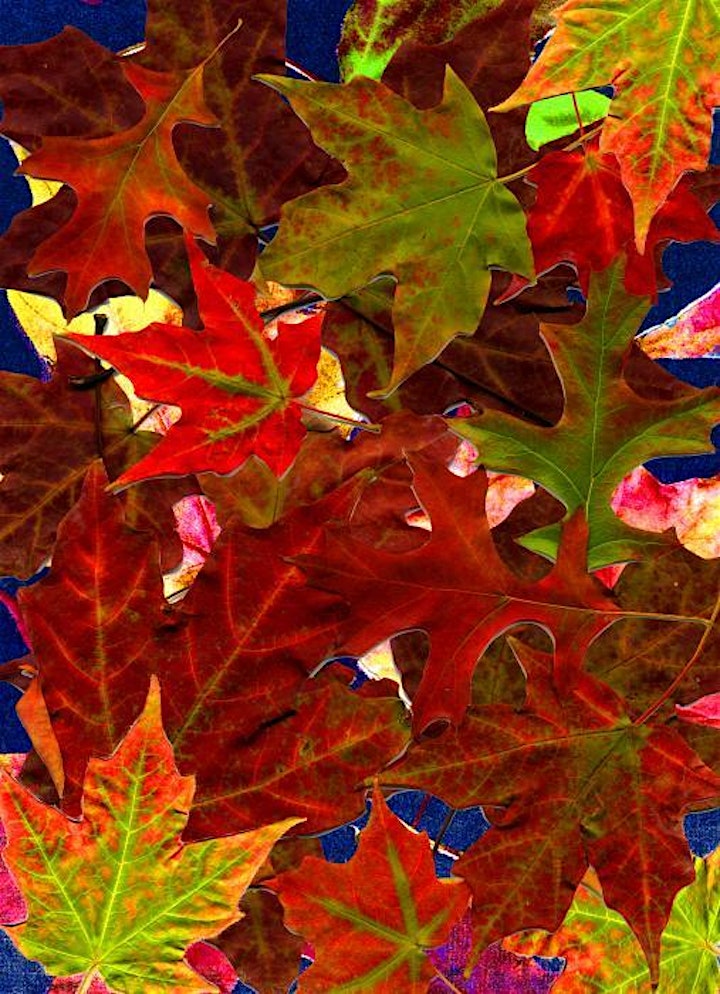 I Asked the Leaf
I asked the leaf whether it was frightened because it was
autumn and the other leaves were falling. The leaf told me,
"No. During the whole spring and summer I was completely
alive. I worked hard to help nourish the tree, and now much
of me is in the tree. I am not limited by this form. I am also
the whole tree, and when I go back to the soil, I will continue
to nourish the tree. So I don't worry at all. As I leave this
branch and float to the ground, I will wave to the tree and tell
her, 'I will see you again very soon.'"
That day there was a wind blowing and, after a while, I saw
the leaf leave the branch and float down to the soil, dancing
joyfully, because as it floated it saw itself already there in the
tree. It was so happy. I bowed my head, knowing that I have
a lot to learn from the leaf.
~Thich Nhat Hanh Peace Is Every Step: The Path of Mindfulness in Everyday Life
"This is my favorite yoga studio. From the moment you step inside, whether it is the Mount Washington or Hampden location, you feel a sense of calm and peace".
Dara W.
"Dear Anjali I have taught workshops in many places but there was a wondrous atmosphere that permeated the walls of your studio, and I can honestly say that your students were amongst the best, but even more than that – you transferred a special energy that penetrated everyone in the room".
Tao Porchon-Lynch, world's eldest living yoga master
Hi, I'm (Teacher's name)
I'm the founder of Village Life Wellness . I create environments for individual and community health, peace, and wholeness. Through the ancient systems of yoga and Ayurveda, I work with humans who want to engage with the natural world as a means to improving quality of life.
I want to empower you to express yourself without shame or apology—in the body you have today. No cookie cutter diets and fads, we uncover the natural wisdom of your body, mind, and heart.
'Live your best life: I was broken & now it is my time to teach'
My Story
For me, yoga and ayurveda have been an integrated healing journey which not only rid me of chronic eczema and anxiety, but taught me to love the process of nourishing myself and to root out deeper seated toxic emotional stories, thereby improving relationships with myself and others. I always say ayurveda is the greatest anti-depressant!
Ayurveda is true mindfulness in practice; it teaches us to engage all of our senses in each moment! I have learned how to find healing with every day substances in the kitchen, bathroom, and garden — and I want to teach you to do the same.
I know what it's like to struggle with low self-esteem, embarrassed of chronic illness, and with traumatic memory; and I also know what it is like to open like a fresh flower thriving in the perfect degree of sunlight.
I want to do my level best to listen, educate, and give you the best quality service and de-mystify the secrets of this ancient healing science, such that you feel deeply grounded on this earth and in your body. ​
Need Credentials?
Anjali Sunita is the Founder and Director of Baltimore Yoga Village, a community wellness center which offers space to life changing and affirming programs and Village Life Wellness, her private Ayurvedic practice.
She has been trained through the Sivananda Ashrams in India and Canada, anusara yoga immersion, acroyoga international, in prenatal and children's yoga classes, as well as North Indian classical singing.​In Ayurveda, she studied at the Ayurvedic Institute under Dr. Vasant Lad in New Mexico and Pune, as well as with Charak Ayurveda in Jaipur, India.
She has integrated knowledge from her beloved teachers and shares it with a great love for making the teachings accessible, easily understood, and applicable to each person she encounters. She offers training for yoga teachers throughout the world through her signature program, the Jivan Yoga Teacher Training.